MICROSOFT PARTNER
CoreHive is a Certified Microsoft Partner that includes a team of technical experts committed to deliver innovative solutions that help our clients enhance & improve organizational productivity and integrate seamless cloud solutions. CoreHive offers multiple strategies required for a small business or an enterprise to migrate to Cloud and Manage Cloud Operations.
Discover the range of CoreHive Azure Services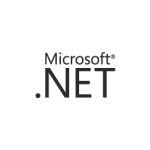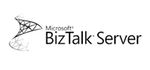 MIGRATE TO AZURE
CoreHive has performed many successful migrations of enterprise infrastructures to the Azure IaaS platform. Our strategy begins with assess & catalog the existing infrastructure and software, then place them into categories. Next, we design & deploy the infrastructure on Azure, and finally we perform the migration process to meet the requirements of the workloads.
DEVELOP CLOUD NATIVE APPLICATION
We develop cloud-based applications that eliminate the need to deploy and manage offline applications on on-premise infrastructure. These enterprise applications include CRM, ERP and document management solutions, among others, and are easily scalable as the company grows.
DEPLOYING WEB APPLICATIONS
Our experts team have developed highly efficient web applications and services using .NET, Java, PHP, Python or Node.js for the Azure platform. These applications are automated to scale with incorporation with continuous integration and delivery (CI/CD).
MANAGING IoT DEVICES
Our team of specialists manage specific Internet of Things (IoT) solutions using custom Azure applications. These applications connect IoT devices to the internet and to each other, allow for data collection and analysis and have device security features. They also allow for remote monitoring of IoT devices.
DEVELOPING ARTIFICIAL INTELLIGENCE
Predictive software, bots and other AI capabilities are possible thanks to Azure applications and services. By analyzing big data, these AI applications can make informed decisions in real time. Our team can help you create solutions that intelligently interact with the end user with little need for intervention.
CONTACT FORM