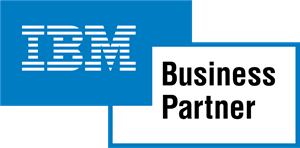 CoreHive is a Certified IBM Business Partner and a National Level Implementation Partner for IBM Watson. Our team provides Watson Education to School districts all around the United States. Watson helps Teachers craft targeted learning experiences and provides them with a 360-degree view of students, including academic, social and behavioral metrics. We work in designing, configuring and implementing the Watson Educational Solutions that help the teachers & students in their day to day activities.
                                     IBM WATSON OVERVIEW
IBM Watson Classroom makes teachers' life easier by applying the cognitive capabilities of Watson into these comprehensive products - IBM Watson Element & IBM Watson Enlight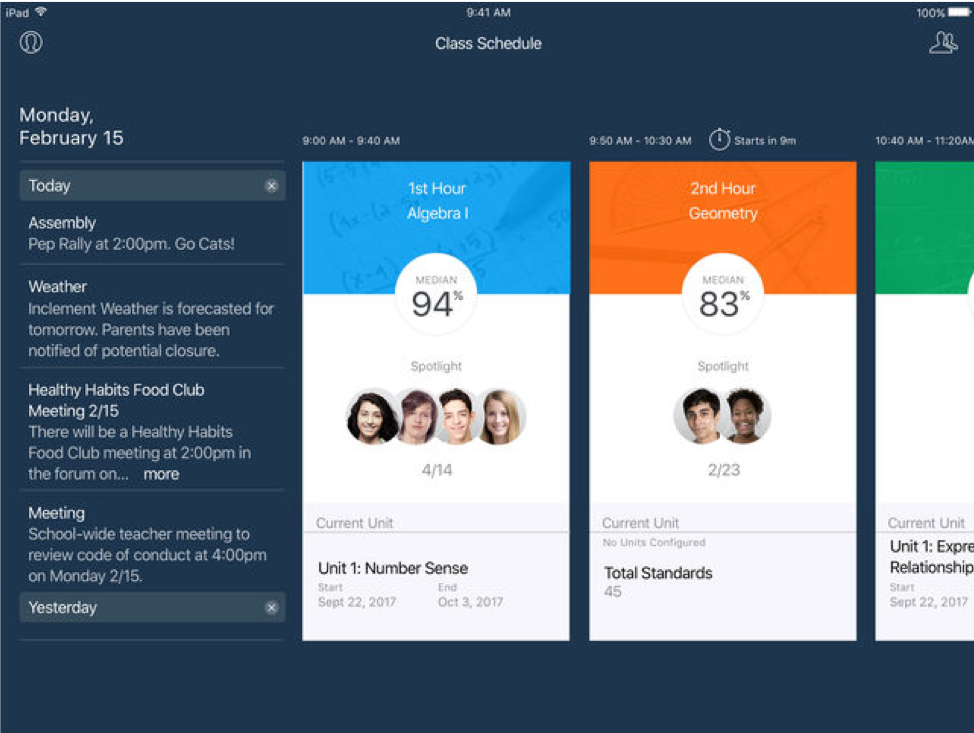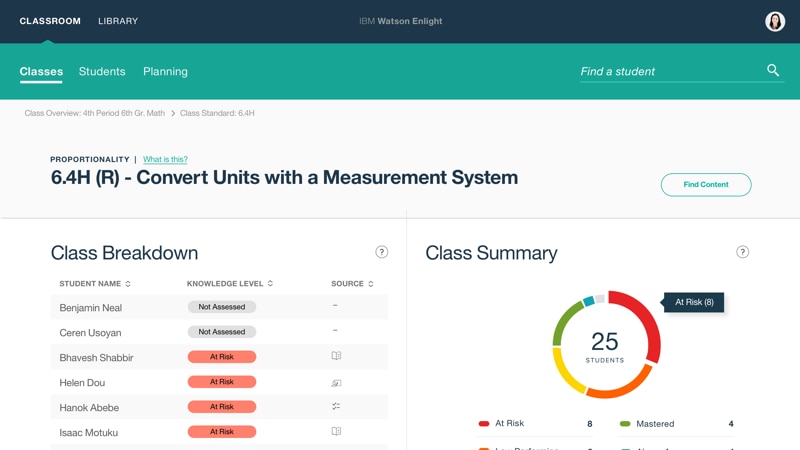 IBM WATSON ELEMENT                                                                                              IBM WATSON ENLIGHT
IBM Watson Element is an iPad application built exclusively for teachers to provide a single 360-degree view of the students by consolidating academic, behavioral, social data sources together into a single pane of class.
IBM Watson Enlight is a unique browser-based product and provides deeper insights & lesson planning capabilities leveraging the school's data collected in the classroom on the iPad using IBM Watson Element.
Discover the Range of IBM WATSON CLASSROOM SOLUTIONS
Watson Element is designed to transform the classroom by providing critical insights about each student – demographics, strengths, challenges, optimal learning styles, and more – which the educator can use to create targeted instructional plans, in real-time.
Key Features of Watson Element:
A simple way for educators to update one another about their learners, from an award to a new breakthrough in learning, educators can share each learner's accomplishment.
Each class has the list of all students in the class. The teachers can add a note on encouraging the positive behavior or concerning behavior that is shared with all the other teachers who teach the class.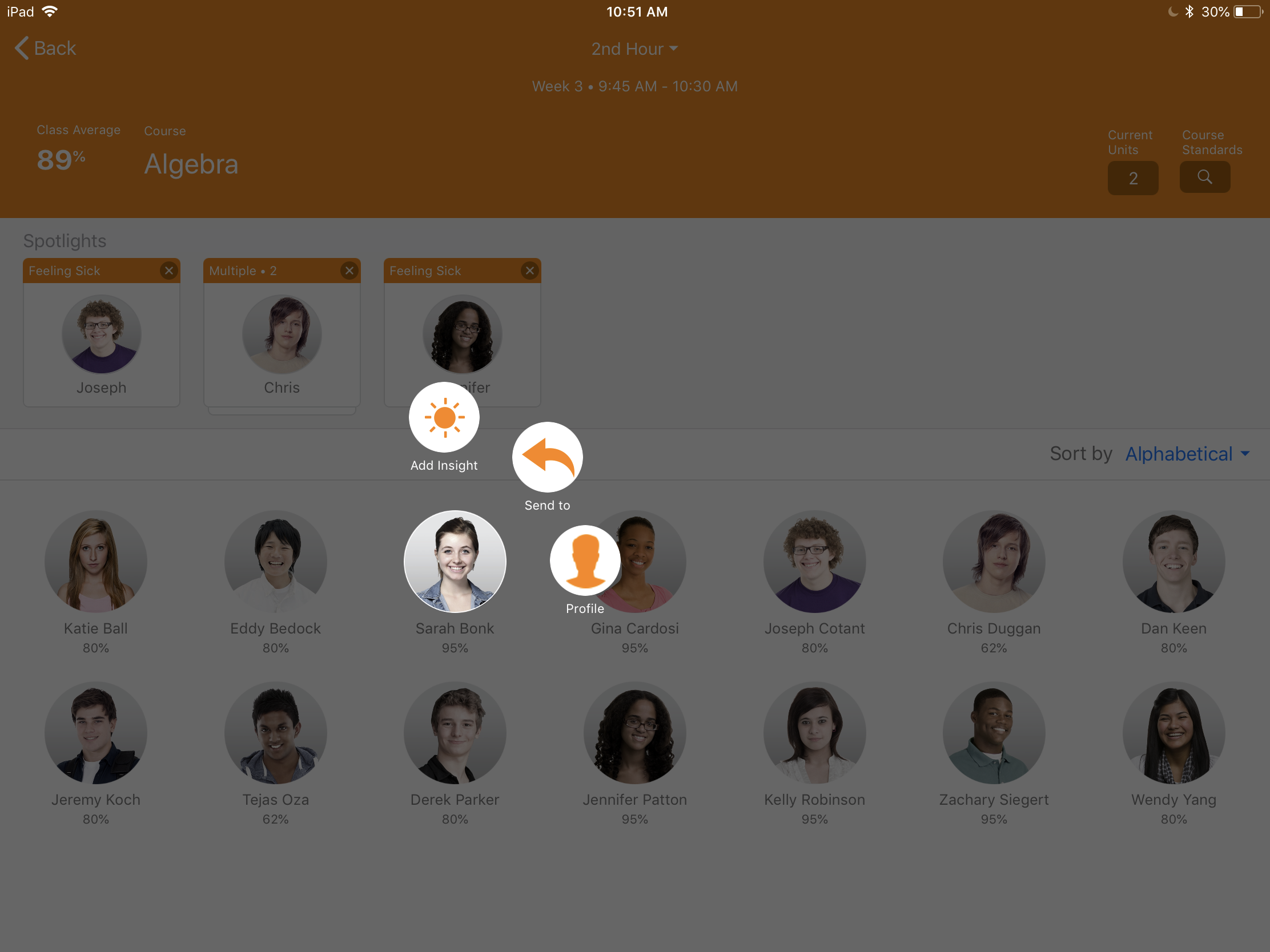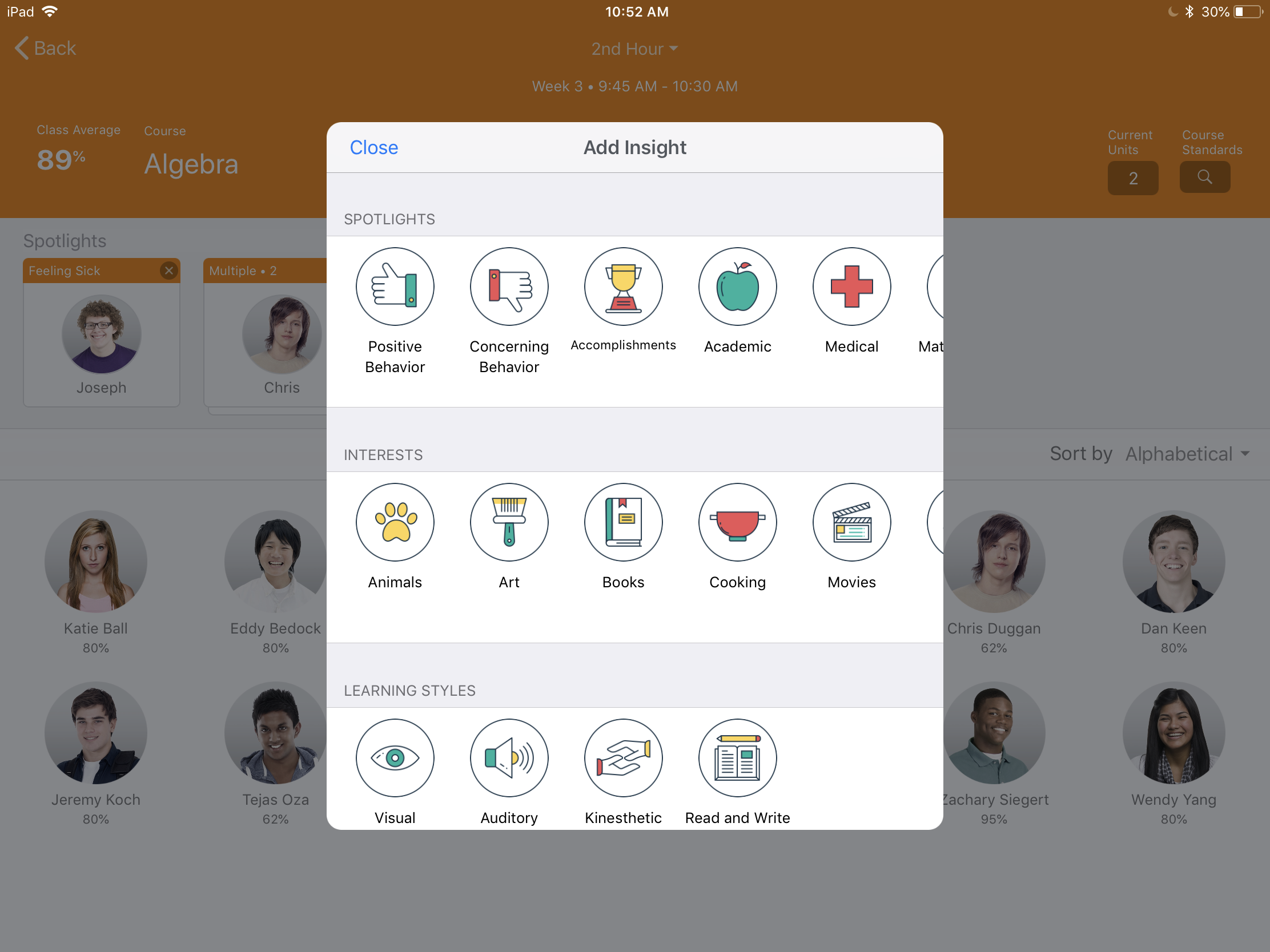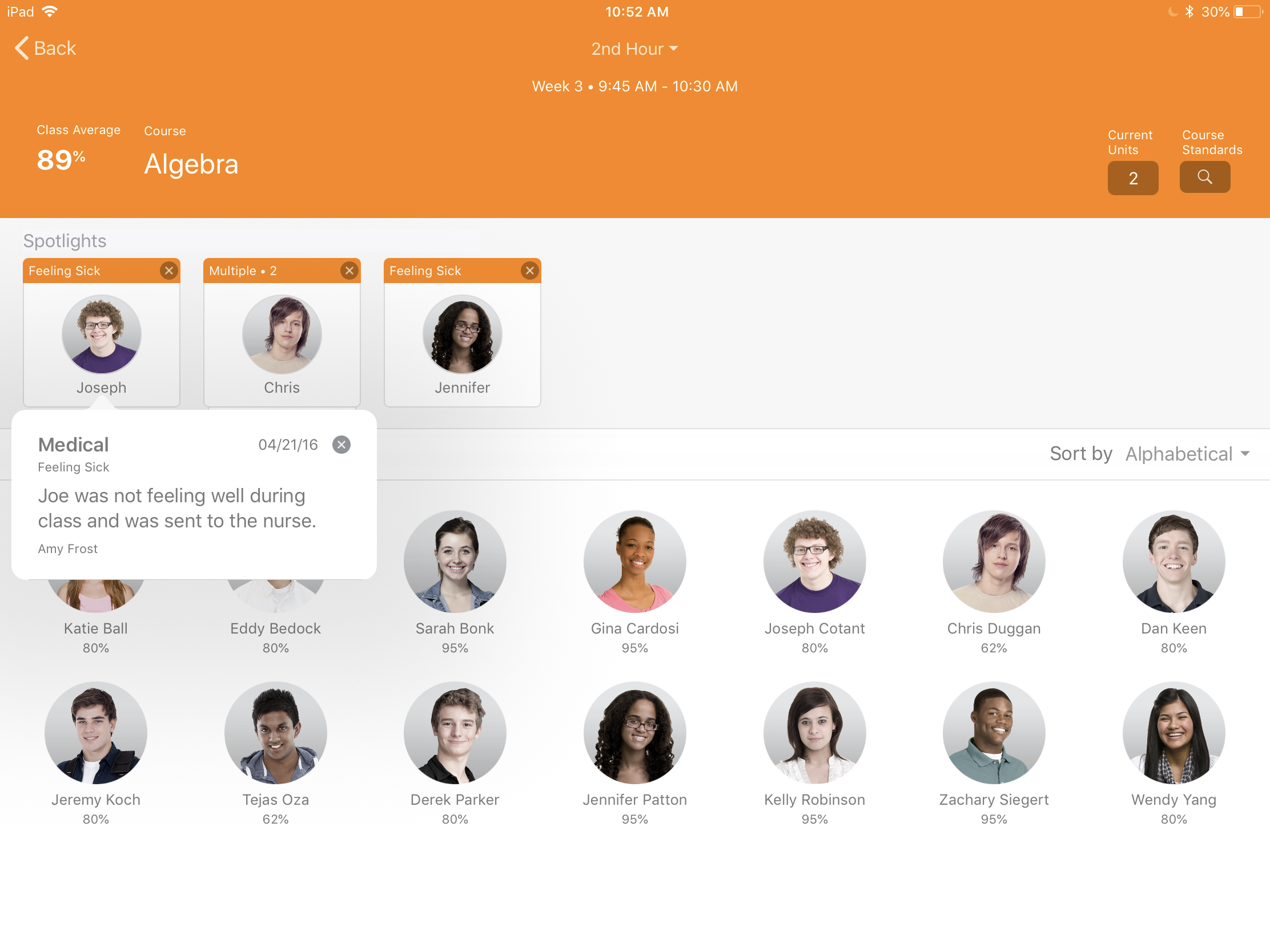 Being able to engage with students based on their interests makes their learning experiences personalized. Now teachers have a central place to learn what a student is interested in.
Adding an Interest of the Student as simple as adding a comment that describes the interest. Classes can now be sorted based on interests to bring students together for projects or assignments.

Finding the right formula to help a learner is a something each educator takes personally. Now they can collaborate with one another to figure out the best activities to help a student learn.
Adding an Observation of the Students Learning can help teachers to plan for the best approach to teach the student.

An easy way to keep track of a students learning on individual objectives. Now teachers can easily find who needs help and in which area.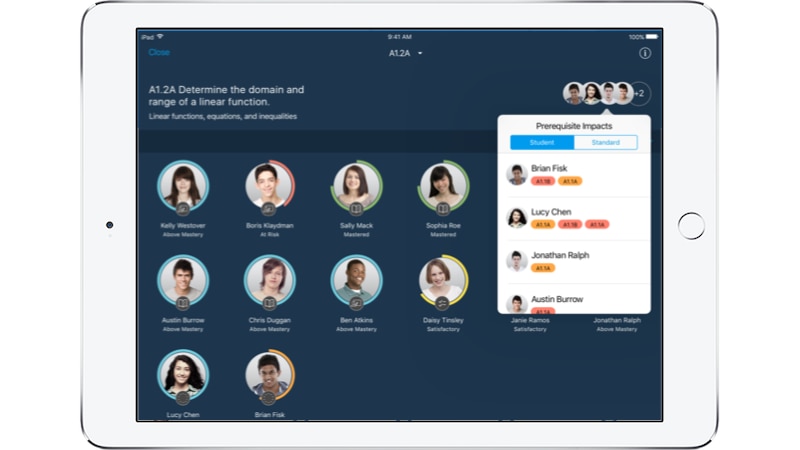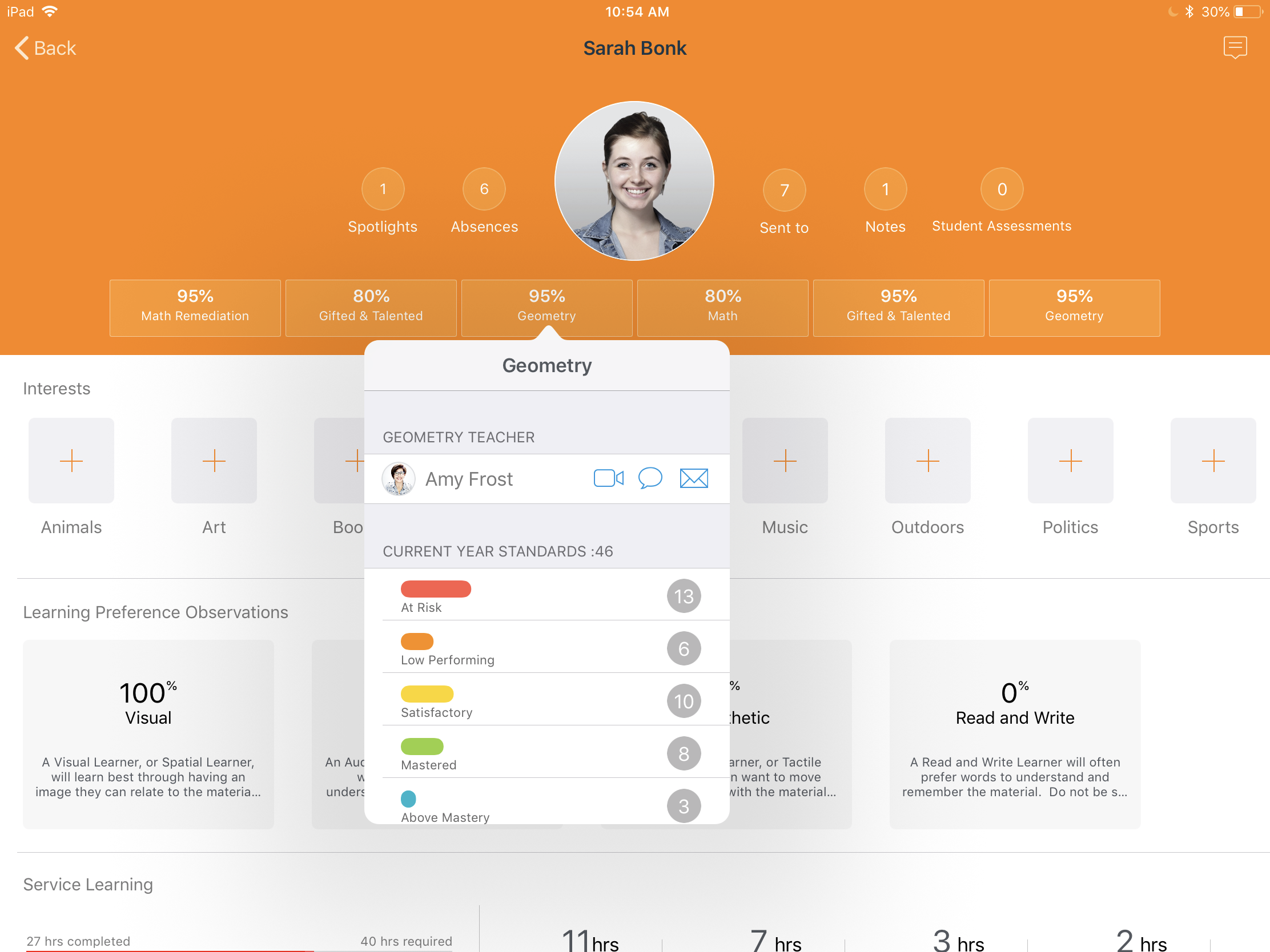 Uses a variety of data sources, including demographic, academic, attendance, assessment, social and other data.
Teachers can mark the mastery of students after each chapter which updates the median for the class and gives the teacher an overview of which students need more focus and help.

Alert teachers to important information about student progress so immediate guidance can provided if necessary.
Interact with other teachers who have made progress with the student by – call, text or email from within Watson.
Activity Feed provides with the immediate alerts about notes from other teachers, interests, missed deadline.
IBM Watson Enlight embodies three guiding principles: 1. Know Me: empower teachers with a comprehensive view of relevant data to help understand each student's strengths and areas of growth 2. Guide Me: provide teachers with guidance as to how best to support each student 3. Help Me: support teachers with curated, personalized learning content and activities aligned with each student's needs.
Key Features of Watson Enlight
Navigate through approved content, such as textbooks, test questions, lesson plans and more, that have been aligned to your state's standards using cognitive technologies.
View helpful alerts and trends about your class' academic, behavioral, and historical performance.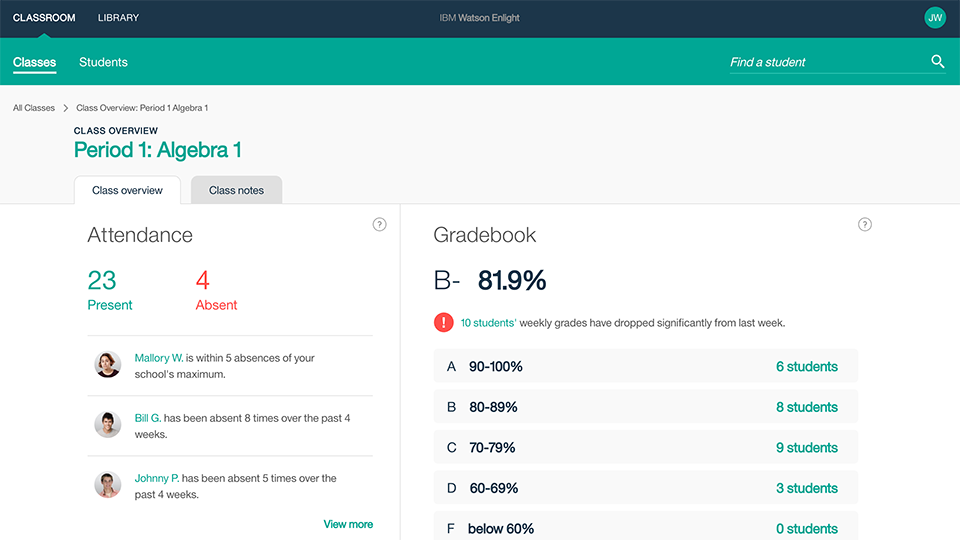 Harness the power of analytics and learning progressions to learn which of your students have the foundation to master your subject's learning standards. Learning progressions used by Watson Classroom have been created by the Dr. Karin Hess, Houston Independent School District, National Academy of Sciences, and Student Achievement Partners.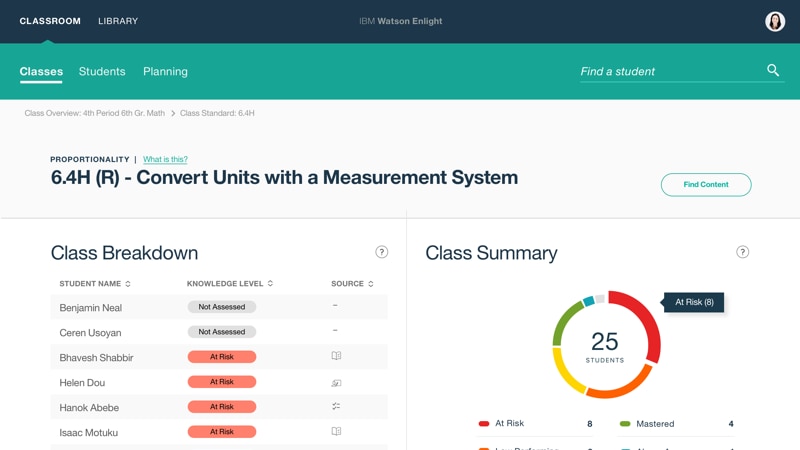 Uses a single data representation of each student to provide you with a comprehensive profile. Data is gathered from a variety of sources including demographic, academic history, course enrollment, student interests, behaviors and social characteristics to provide insights into your student's academic strengths and weaknesses.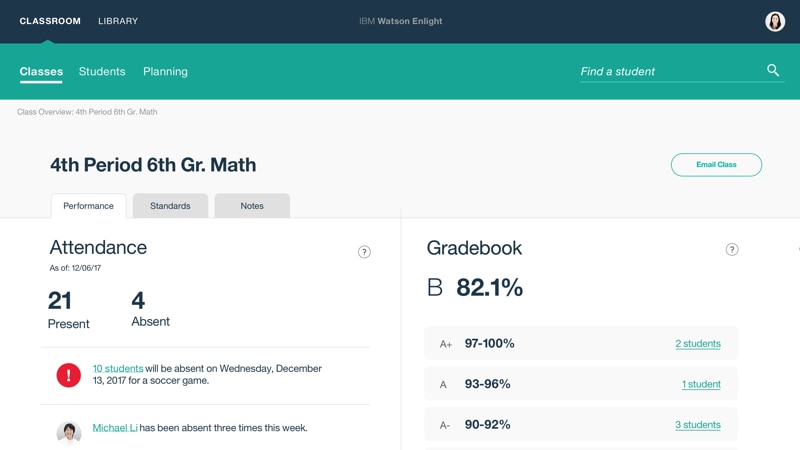 Consolidates learning content and activities from a variety of sources to provide teachers with a curated, simpler to use, rich source of teaching materials. Cognitive computing also provides analysis that aligns instructional resources to academic standards, readability, content type and other key determinants of suitability for each student.